Web Design and Online Marketing Portfolio
Gandys Flip Flops
We were asked by Gandys to develop a website including an online shopping basket, and payments via Paypal.
Visit website: http://www.gandysflipflops.com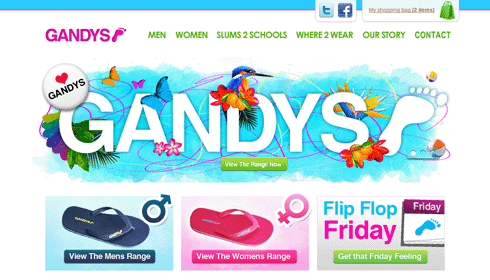 Ethical Solar
We were originally asked by Ethical Solar to help with their organic search traffic, ie, getting more traffic from Google. This is one of our core services in SEO, or Search Engine Optimisation.
They have seen a steady increase from 300 visitors in September 2010, to 900 visitors in September 2011. An increase of 300% all due to our SEO expertise.
Ethical Solar later wanted more exposure and opted for our Pay-per-Click Management service in which we manage all aspects of their online marketing using Google Adwords.
Visit website: http://www.ethicalsolar.org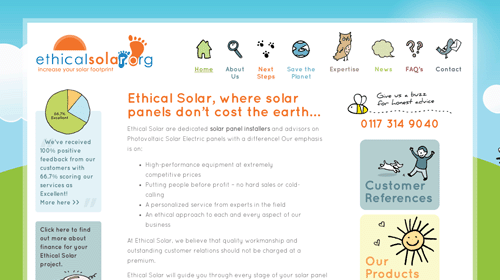 Simon Jones Solicitor
A clean and professional website was the order of the day for Simon D Jones, a consultant solicitor based in Louth and Londons famous Gray's Inn area for all legal expertise.
This website also featured 2 contact forms, one on the homepage to request a callback, fast and simple to use, followed by a fully fledged contact page.
Visit website: http://www.simonjonessolicitor.com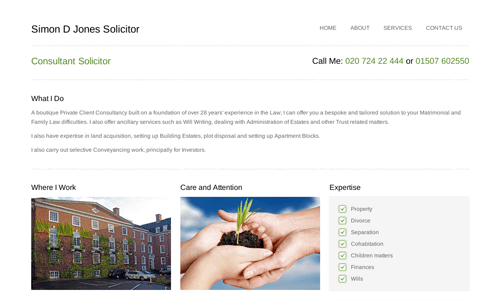 Ultimate Ju-Jitsu
This website was one of our first websites and has certainly stood the test of time. We've designed and developed the site, including photo gallery, forum, and guestbook, all ourselves.
The site easily attracts more than 800 visitors per day without breaking a sweat. The screenshot shown is actually part of our re-design of the site due to launch mid 2012.
Visit website: http://www.ultimatejujitsu.com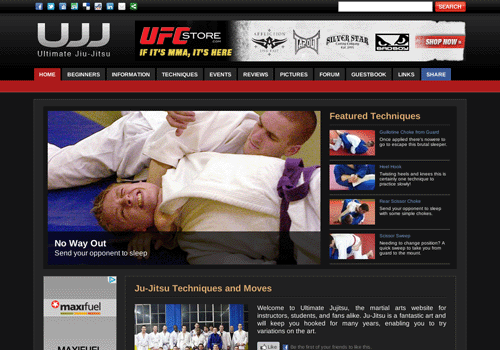 Latest Voucher Codes
Our voucher codes website was launches in late 2010 to see how we could compete in such a saturated market of online deals and bargains. We have seen moderate success, reaching around 250 visitors per day in the first 6 months.
We often launch new sites in competitive markets to make sure we're still ahead of the game and can prove we have the skills and experience to prosper in todays online market.
Visit website: http://www.latestvouchercodes.co.uk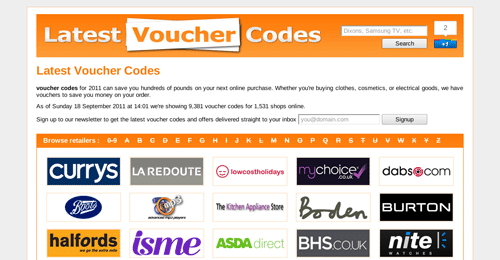 Snow Discount Codes
Another small addition to our portfolio, this time concentrating on the niche market of snowboarding and ski discount codes.
Niches like this haven't yet been saturated so we feel we're launching a great site, with a great future ahead.
Visit website: http://www.snowdiscountcodes.com